British Accents: One Woman, 17 British Accents – Amazing Video Tour of British Accents
Siobhan Thompson from Anglophenia performs a tour of the accents of the British Isles – and the celebrities who speak with them! She doesn't do ALL the British accents, but this is a great representation of Britain's linguistic differences.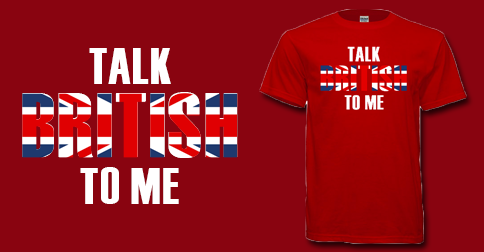 There's still 4 days left to pick up this week's cheeky design – Talk British To Me – Available in men's, women's, v-neck, long sleeve, hoodie and sweatshirt starting at $16.99 and shipping worldwide.