I'm a big fan of Honest Trailers – a YouTube channel that seeks to humorously tear apart movies based on their mistakes and glaring plot holes. Their latest target is Love Actually – one of my personal favorite films. While I don't agree with all the criticisms it is a rather funny video.
Warning: THIS WILL OFFEND SOME PEOPLE. You've been warned.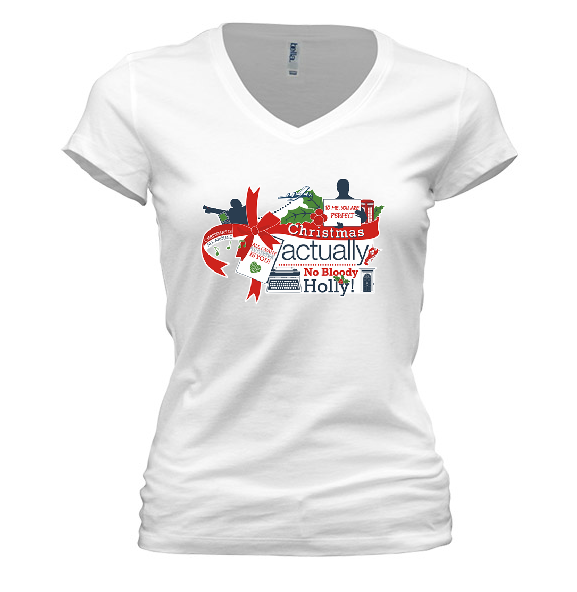 Just over 24 hours left to pick up Christmas Actually – our tribute to this brilliant film. Available in men's, women's, v-neck, long sleeve, hoodie and sweatshirt starting at $16.99 and shipping worldwide from the USA.