Product Description
The next shirt up for Anglotees is a shirt dedicated to British Slang Words and Phrases.
About This Shirt
One of the most celebrated aspects of British Culture these days are the brilliant turns of phrases that the British can ascribe to every day life that can make the mundane seem delightful. This design is a tribute to our favorite British Slang Terms and Phrases. The design was inspired by the iconic London Bus Blind and features 21 varies phrases that we simply love. We use the same format and the same font used in the old style London Bus Blinds. It's going to look great when it's printed!
Here's a list of all the words and phrases in the design:
CHUFFED TO BITS
KNACKERED
CHEERS!
BRILLIANT!
TICKETY BOO
JOLLY GOOD
CHEERIO
RIGHTO
TALLY HO!
CREAM CRACKERED
LOVELY JUBBLY
GOBSMACKED
BOB'S YOUR UNCLE
SHIP SHAPE AND BRISTOL FASHION
GIVE YOU A BELL
LOST THE PLOT
A BIT OF A KERFUFFLE
KNICKERS IN A TWIST
THE BEE'S KNEES
KNOW YOUR ONIONS
OFF TO BEDFORDSHIRE
Unisex Version of the Shirt
The design is printed on a Unisex Gildan 100% Cotton Shortsleeve T-shirt, the color of the shirt is Black and it's the best color to help all these graphic POP. Sizes are now available up to 5XL for this shirt.
Women's Version of the Shirt
The design is printed on a Women's Gildan Shortsleeve T-shirt that is 100% cotton, the color is also Black. This shirt is available up to 3XL.

Hoodie Version of the Design
About the Hoodie: The color is 'Steel Grey' – 9.7 oz., 50% cotton / 50% polyester fleece pullover hooded sweatshirt. Patented low pill, high-stitch density PrintPro® XP fabric with 100% cotton face. Two-ply hood with matching drawstring and metal grommets. Coverseam stitched armholes and waistband. Front pouch pocket. Rib knit cuffs and waistband. The color is Black.
Here is the size chart: (click to view larger)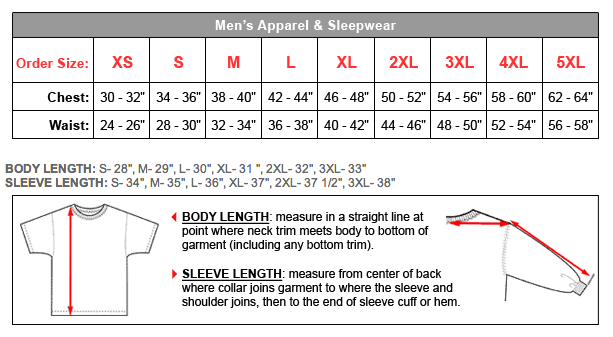 Please note: Because of the added weight of the Hoodie, shipping rates are different based on your country. The difference is reflected in your cart. 
Final Printed T-Shirt may Differ Slightly from the images based on production and sizing. The images are pre-production approximations.