Product Description
The next shirt up for Anglotees is a shirt dedicated to the various British accents.
Time Left to Buy This Shirt
NOTE: This new design is only available for purchase until February 6th, 2015. So get your order in soon!
About This Shirt
This week is a special week in British History, it marks the 50th anniversary of Winston Churchill, arguably the Greatest Briton that ever lived – most famous for leading Britain through World War II. This design is a mixture of iconography related to his life. His favorite items, favorite drinks, favorite past times and several references to the war. The bottom of the design features a facsimile of his signature. We're calling the design WSC as that is what he liked to sign his documents and his artwork. We're putting this beautiful design on Navy Blue garments, a perfectly regal color in tribute to such a great man. This is an Anglotees original creation that you will not see anywhere else.
Here's a breakdown of what each symbol means (from left to right):
Cigar – Churchill loved his cigars and was often pictured with one in his mouth.
Champagne – He loved Champagne.
Chartwell – A small illustration of his house at Chartwell, his daily inspiration.
Old Car – An era car that Churchill once owned.
Fedora – The man loved hats.
Palette – Churchill loved to paint.
Easel – An illustration of one of the easels he used.
Top Secret Folder – Many secrets during the war!
Microphone – His oratory inspired people to today.
Siren Suit – Churchill had these custom made and would paint, write, etc in them.
Typewriter – Because his second career was as a bestselling writer.
Top Hat – For formal occasions!
Spitfire – The plane that fought and won the Battle of Britain.
Classes – Even great men need glasses.
Action This Day – Churchill would often scrawl this on documents he wanted action taken on right away.
Bow-tie – The man often sported a bow-tie.
Victory – The picture of Churchill giving the victory sign is iconic.
Red Box – Ministers of the British government carry important documents in a red box (though it's black in this illustration).
Brick – Churchill learned to lay bricks as relaxation and even built the brick walls at Chartwell.
Whiskey – The man loved a good drink!
Estimated Ship Date: February 17th – See how it works for more information.
NOTE: This new design is only available for purchase until February 6th, 2015. So get your order in soon!
Unisex Version of the Shirt
The design is printed on a Unisex Gildan 100% Cotton Shortsleeve T-shirt, the color of the shirt is Navy Blue and it's the best color to help all these graphic POP. Sizes are now available up to 5XL for this shirt.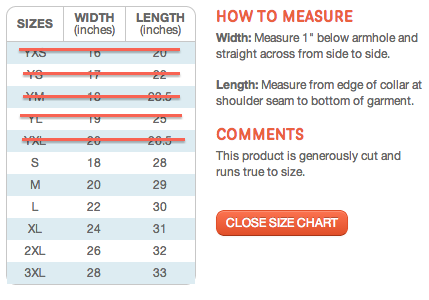 V-Neck Version of the Shirt
Based on feedback from customers we've decided to change manufacturers for the V-neck version of the shirt. Many have said the previous shirt was too small and requested larger sizes. We're now using a V-neck made by District Made. The shirt is made of 100% ring spun combed cotton. The color is a Navy Blue.
Here is the new size chart: (click to view larger)

Women's Version of the Shirt
The design is printed on a Women's Gildan Shortsleeve T-shirt that is 100% cotton, the color is also Navy Blue. This shirt is available up to 3XL.

Hoodie Version of the Design
About the Hoodie: The color is Navy Blue – 9.7 oz., 50% cotton / 50% polyester fleece pullover hooded sweatshirt. Patented low pill, high-stitch density PrintPro® XP fabric with 100% cotton face. Two-ply hood with matching drawstring and metal grommets. Coverseam stitched armholes and waistband. Front pouch pocket. Rib knit cuffs and waistband.
Here is the size chart: (click to view larger)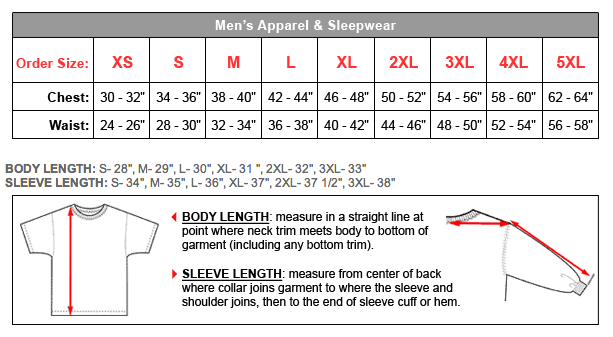 Please note: Because of the added weight of the Hoodie, shipping rates are different based on your country. The difference is reflected in your cart. 
Final Printed T-Shirt may Differ Slightly from the images based on production and sizing. The images are pre-production approximations.