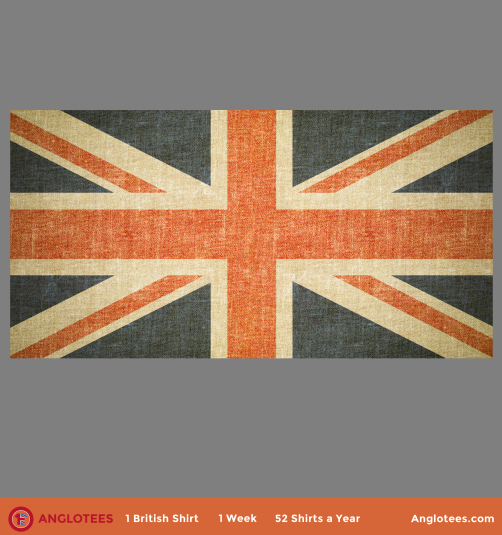 We wanted to let people know that this is LAST TIME we will offer the Vintage Union Flag shirt before Christmas. This is the third time we've offered this shirt and while it's popular, based on sales so far, we're reasonably sure we've exhausted demand for the design.
So, if you fancy gifting Vintage Union Flag for the holidays to your Anglophile friends, you'll need to order NOW and put it away as I don't think we'll offer it again this year.
Also, we will likely not be offering the Queen and Churchill shirts again as it turns out they're too difficult to get printed (i.e. too expensive) and have not sold very well. So if you like any of these shirts, this is your last chance.
As far as our other designs being available for Christmas, we'll have details next month on how we plan to bring back our most popular designs for Christmas Shopping. Stay tuned!