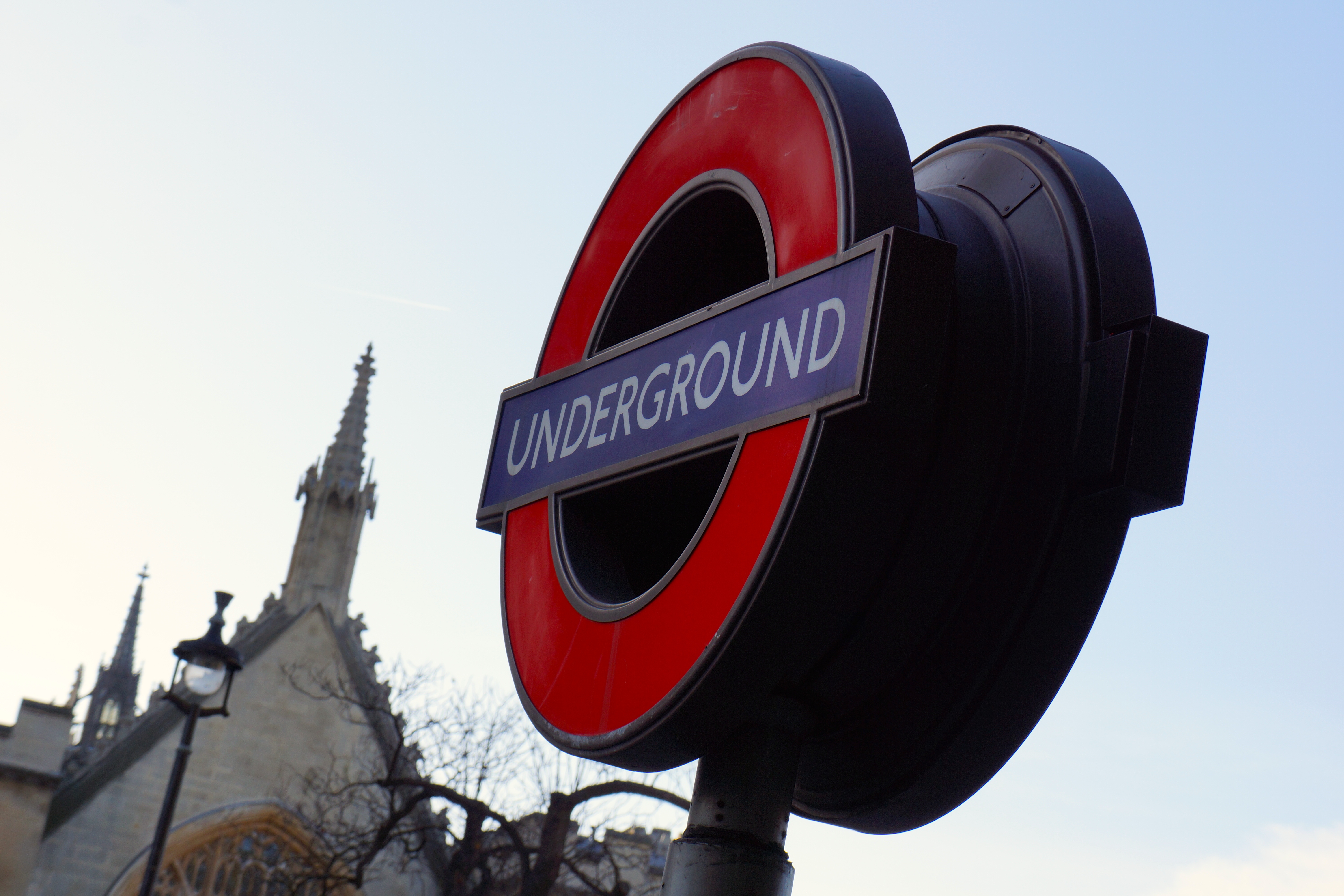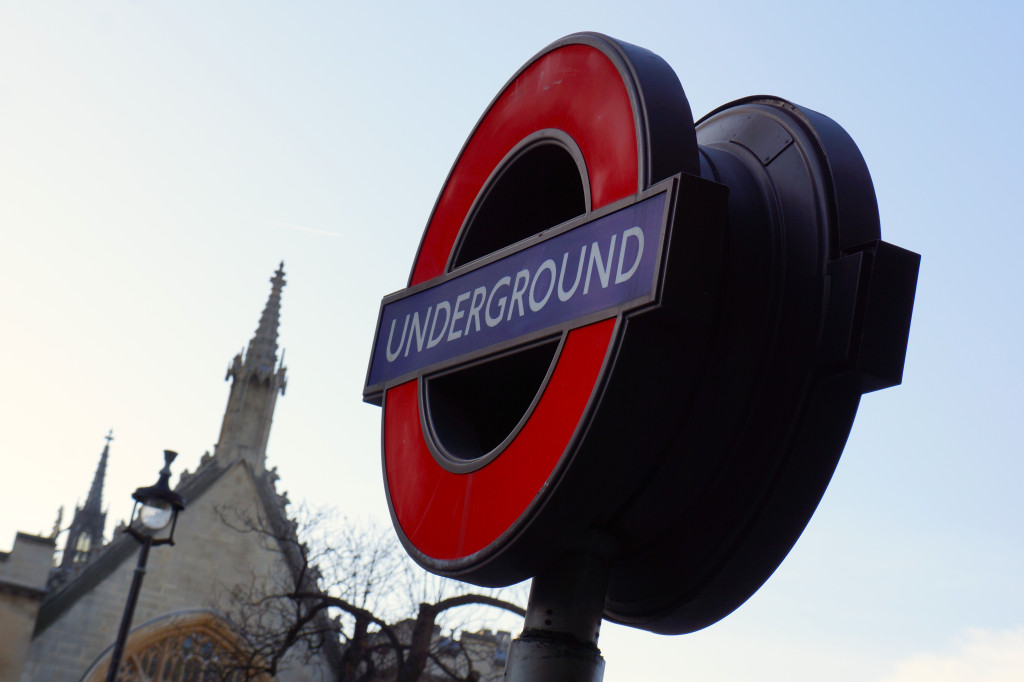 In honor of our current t-shirt – Mind the Gap – here are 13 random facts and figures about the London Underground you probably didn't know.

There are a few days left to buy our limited reprint run of Mind the Gap – our tribute to the London Underground. Available in men's, women's, long sleeve, v-neck, hoodie, sweatshirt and tote bag starting at $16.99 and shipping worldwide. Order now before it's too late!
1. Today the Tube carries 1,107 million passengers each year to 270 stations.
2. London Underground is colloquially known as 'the Tube', which originally referred to the deep-level train lines which were used by trains of a smaller and more circular cross-section, as opposed to the less deep "cut-and-cover" lines that were built first and originally used steam locomotives. The term now embraces the whole system.
3. The average speed of a Tube train is 33km per hour/ 20.5 mph
4. The number of miles/km travelled by each Tube train each year is 114,500 miles/184,269km
5. The length of the Tube network is 402km/249 miles
6. Every day over 1000 people accidentally leave something on the Tube. All the items are sent to a basement office in Baker Street that employs 40 full time staff. At any one time it holds 200,000 items of lost property; some of the weirder items in the past have included Samurai swords, false teeth, three dead bats and a 14 foot boat. Items not claimed after 3 months are either sold at auction or given to charity.
7. The disused tube station Aldwych is often seen on screen, and was used as a location for scenes in Superman IV: The Quest for Peace, Atonement and V for Vendetta
8. The maximum depth of the Tube below ground level is at Holly Bush Hill in Hampstead, where the deep level lines run 68.8 m/221ft under ground
9. The longest escalator is at Angel station: it's 60m/197ft, with a vertical rise of 27.5m/90ft
10. Baker Street is the station with the most platforms – it has 10
11. London's busiest Tube station is Waterloo, with 57,000 people entering during the three-hour morning peak. The busiest station in terms of passengers each year is also Waterloo with 82 million
12. During 2011-12 The London Underground carried a record numbers of passengers with 1.171 billion journeys made
13. Albus Dumbledore, a character from the Harry Potter series, has a scar just above his left knee in the shape of the Tube map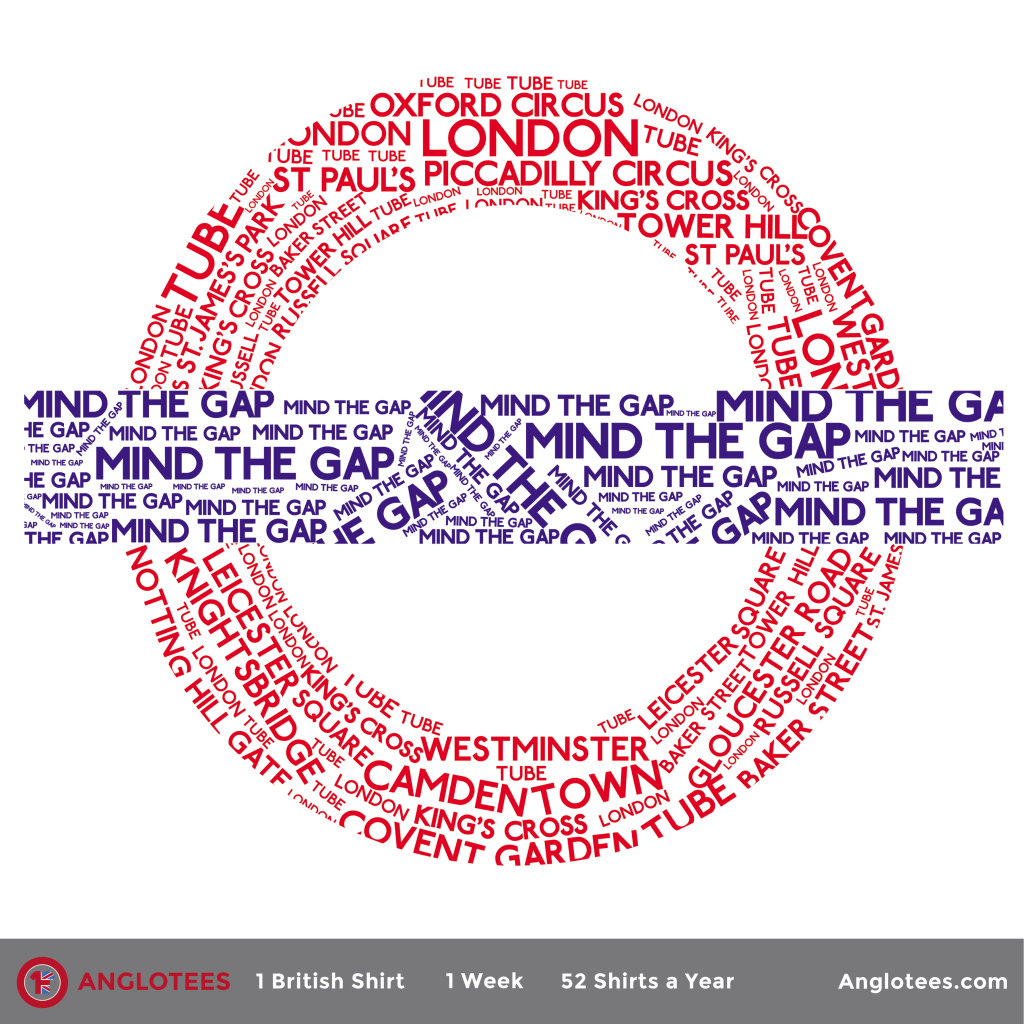 There's still 4 days left to get your exclusive Mind the Gap t-shirt! All orders must be in by January 2nd, 2015.