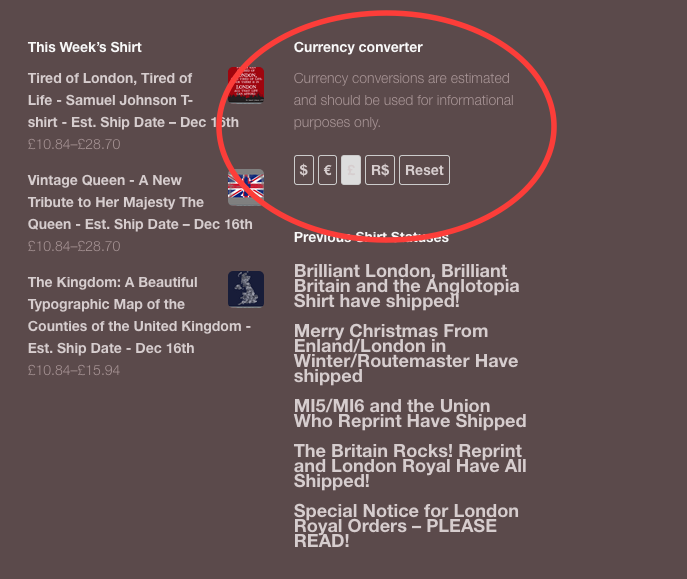 We've added a small functionality to the site that our international customers may find useful. We've installed a widget that allows you to swtich the prices to your local currency. Currently we have it set up for the most popular places we receive orders from: British Pound, Australian Dollar, Canadian Dollar, Euro and the Brazilian Real. This covers most of our international orders.
A few caveats:
You will still be charged in US dollars with your payment, this only affects the price displayed
Currency prices are an ESTIMATE – final price after your credit card is charged may vary based on international currency rates, we have no control over this
You need to toggle the currency at the bottom of the page.
We'll see how this new functionality is used and if we get enough requests for other currencies, we'll add them.