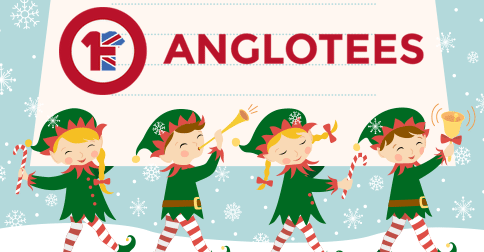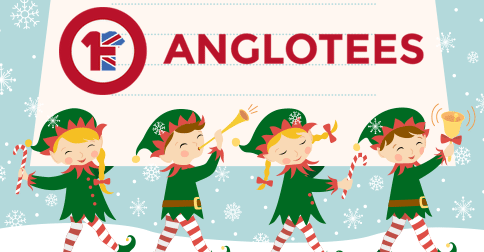 We wanted to publish a quick update to let people know what our plans were for Christmas. Last year Christmas was obviously our busiest time of the time and we learned a few things. We hate the Christmas Creep as much as everyone else. But because the lead time for printing and delivery of our designs is 2-3 weeks, we need to think about it now.
First, we'll be offering popular reprint designs (we already offered one last week and this week). This will give people one last chance to pick them up as gifts for the Anglophile in their lives.
Second, Christmas themed designs will start Next Friday (Oct 30th) and continue until late November at which point we'll stop because they own't arrive in time for Christmas. We have some popular ones from last year and some new ones you're going to love. Hint: if you're a fan of Love Actually – watch next week!
Third, the last designs that will be guaranteed to arrive before Christmas will be the designs launched on November 27th. Designs after that may arrive in time – but it will depend on the speed of the US postal service. If you're outside the USA, don't order after Mid-November expecting a Christmas pressie as it will be unlikely to arrive in time. We will indicate on launch pages if something will arrive in time or not.
Fourth, we have a selection of special designs that will be available for the entire holiday season and printed on demand. You'll see when they launch – they're amazing. All I'll say is 'Ugly Christmas Jumpers.'
And finally, posters and tote bags are different. They're produced as they're ordered. Our printer has listed these dates as the cutoff of Christmas ordering:
USA: December 8th
Canada: December 4th
Europe: December 10th
Everywhere else: November 16th
There's plenty of time left to pick up a poster or a Tote Bag. We might add some more designs for the Totes but I don't know if we'll have time.
We hope everyone has a happy and fun holiday season – we can't wait to show you what we've been working on!